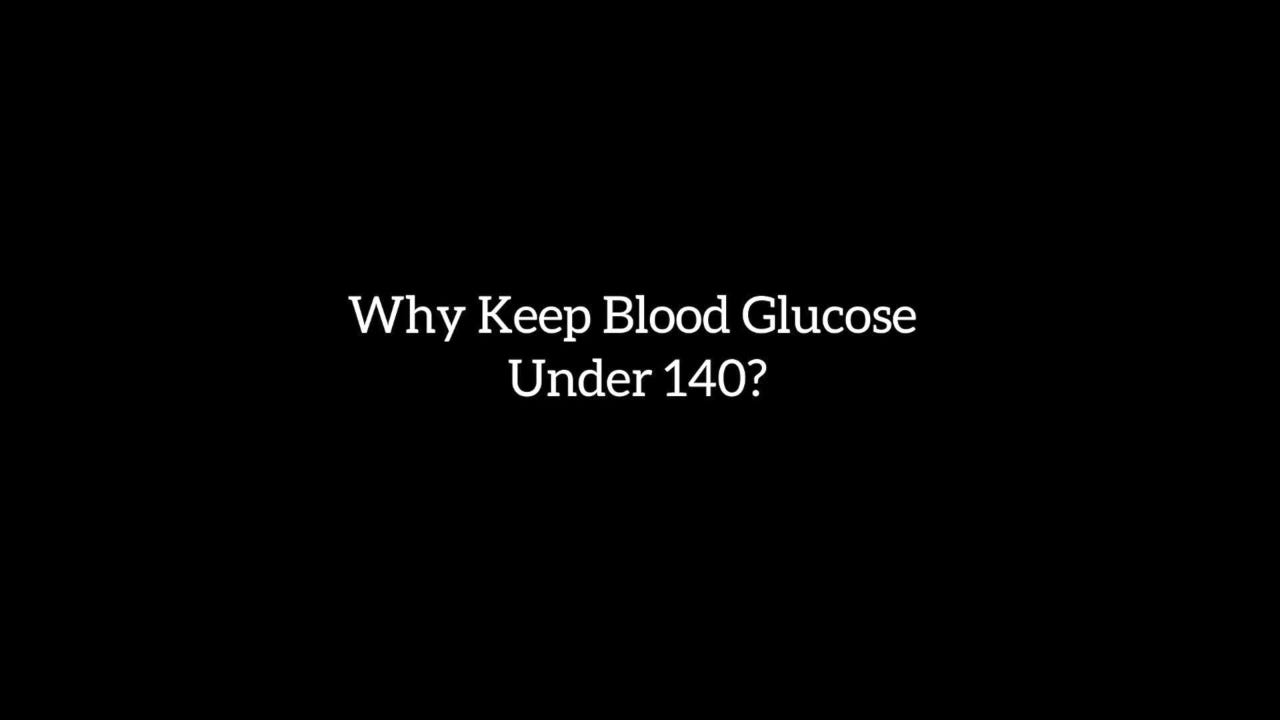 323: Why Should Postprandial Glucose Be Kept Under 140 mg/dL?
Masterjohn Q&A Files Episode 323
Question: Why should postprandial blood glucose be kept under 140 milligrams per deciliter?

Short Answer: When blood glucose rises above 140 mg/dL, this is the approximate point at which it spills into the polyol pathway at a greater-than-normal rate, which represents a suboptimal state of metabolism that is likely to hurt antioxidant status and compromise detoxification pathways as well as the recycling of vitamin K and folate. It must be kept in mind that a healthy person will adapt to glycemic loads they consume regularly. Thus, a one-time spike above 140 mg/dL should never be used to conclude anything whatsoever. Only repeated spikes above this level with repeated consumption of the same glycemic load over several days to several weeks should be used as a cause for concern.
This episode was cut from the original Q&A session that you can find here.
DISCLAIMER: I have a PhD in Nutritional Sciences and my expertise is in performing and evaluating nutritional research. I am not a medical doctor and nothing herein is medical advice.
Listen to the Audio
I highly recommend watching the video above but you can also listen to the audio here:
Read the Transcript or Leave a Comment
Masterpass members have access to the transcript below.
Masterpass members can also read and leave comments below. Non-members can read and leave comments on the general podcast page.
Learn more about the Masterpass here.
The full video is for paid subscribers