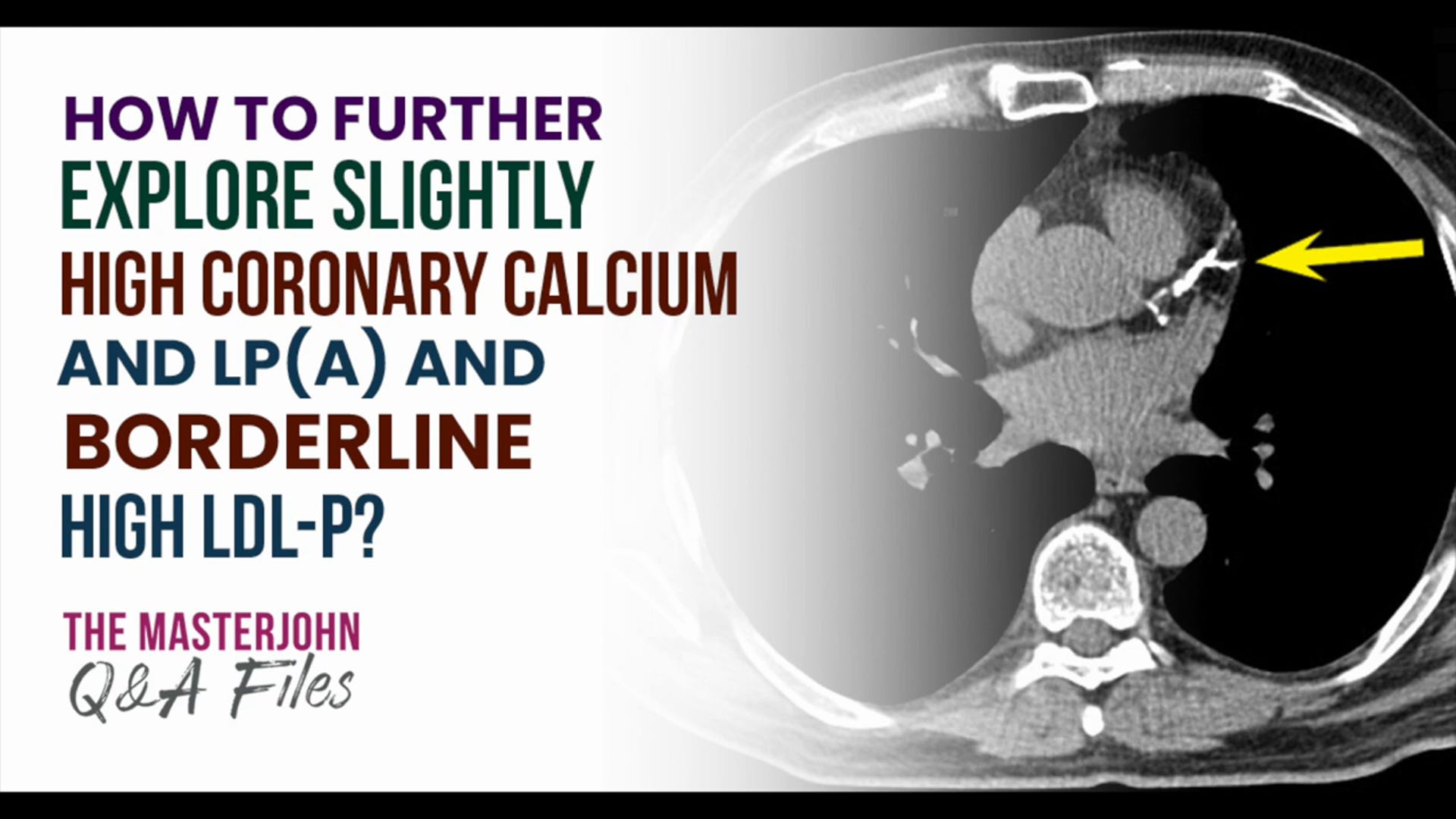 281: How to further explore slightly high coronary calcium and Lp(a) and borderline high LDL-P?
Masterjohn Q&A Files Episode 281
Introduction
Short answer: If inflammatory markers are low and Lp(a) is proportionally more elevated than LDL-P, then blood lipids probably account for part of the calcification, while factors impacting LDL oxidation come next and those impacting calcification directly come after that. For the latter two, the oxidative stress and calcium sections of the Cheat Sheet should be consulted.
This episode was cut from the original Q&A session that you can find here.
DISCLAIMER: I have a PhD in Nutritional Sciences and my expertise is in performing and evaluating nutritional research. I am not a medical doctor and nothing herein is medical advice.
Listen to the Audio
I highly recommend watching the video above but you can also listen to the audio here:
Read the Transcript or Leave a Comment
Masterpass members have access to the transcript below.
Masterpass members can also read and leave comments below. Non-members can read and leave comments on the general podcast page.
Learn more about the Masterpass here.
This video is for paid subscribers