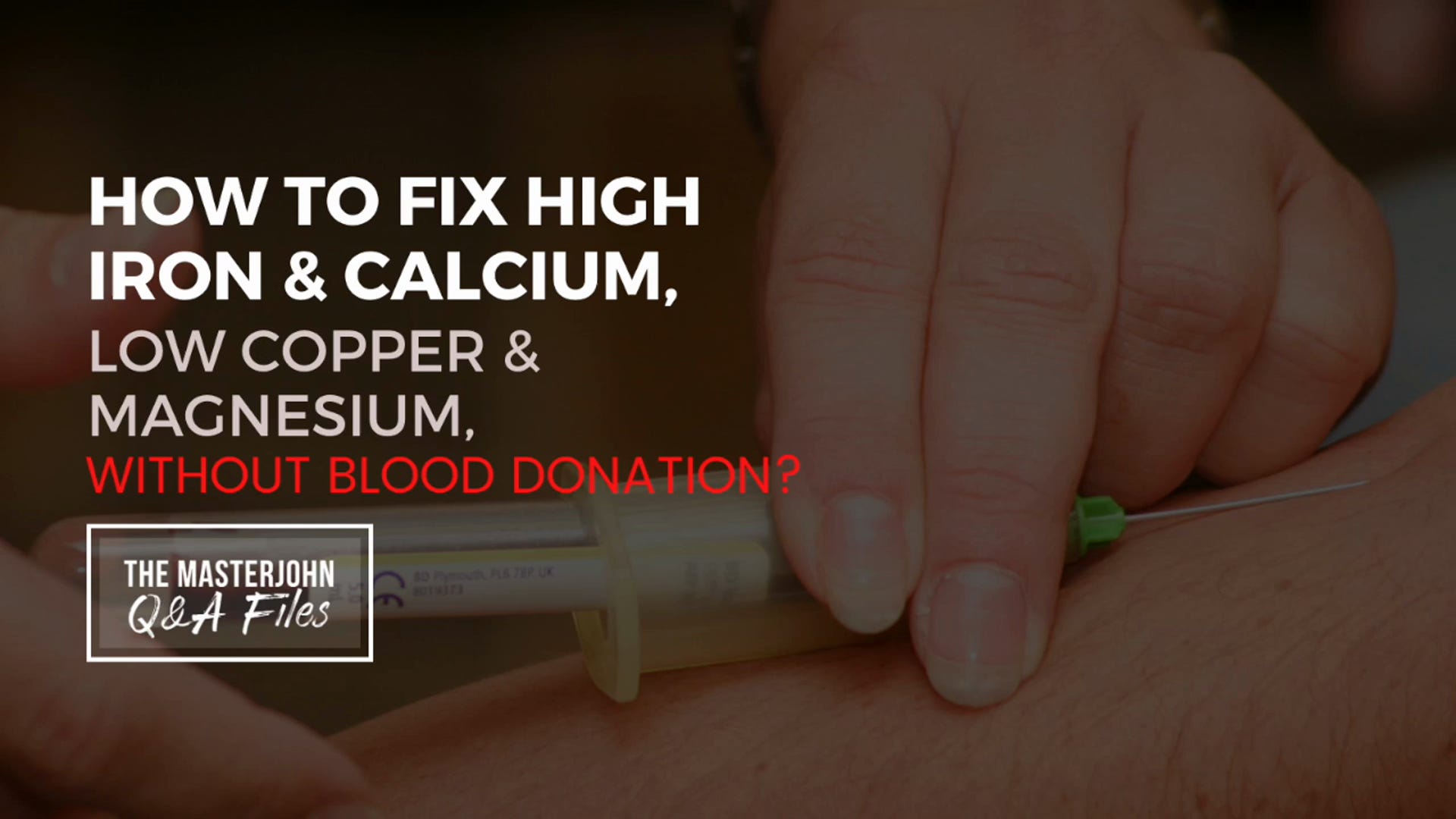 143: How to fix high iron and calcium, low copper and magnesium, without blood donation?
Masterjohn Q&A Files Episode 143
Introduction
Your only options for decreasing iron levels are to eat a low meat vegetarian diet high in vegetables, nuts, seeds, and whole grains. That's probably your best bet.
But the thing is, a very vegetable rich diet is gonna be pretty high in copper. And it's going to be high in iron too, but it's gonna be very poorly absorbable iron. And you know, especially if you eat a lot of whole grains, nuts, seeds, and legumes, you can get a lot of phytate. When doing that, you should probably supplement with zinc. You could consider supplementing with copper. The preferred copper for me would be liver or liver capsules, which I think provide copper way out sized to the iron that they provide. I think that's your best option when you don't have giving blood as an option to get rid of iron. If needed, you can do supplemental phytate, but I would use that as a last resort rather than a first one. 
This Q&A can also be found as part of a much longer episode, here:
For the remainder of 2020, I will be working full-time on finishing my Vitamins and Minerals 101 book, while reserving a portion of my time for consulting clients. You can pre-order my book at https://chrismasterjohnphd.com/book. You can sign up for a consultation at https://chrismasterjohnphd.com/consultations 
DISCLAIMER: I have a PhD in Nutritional Sciences and my expertise is in performing and evaluating nutritional research. I am not a medical doctor and nothing herein is medical advice.
Listen to the Audio
I highly recommend watching the video above but you can also listen to the audio here:
Read the Transcript or Leave a Comment
Masterpass members have access to the transcript below.
Masterpass members can also read and leave comments below. Non-members can read and leave comments on the general podcast page.
Learn more about the Masterpass here.
This video is for paid subscribers