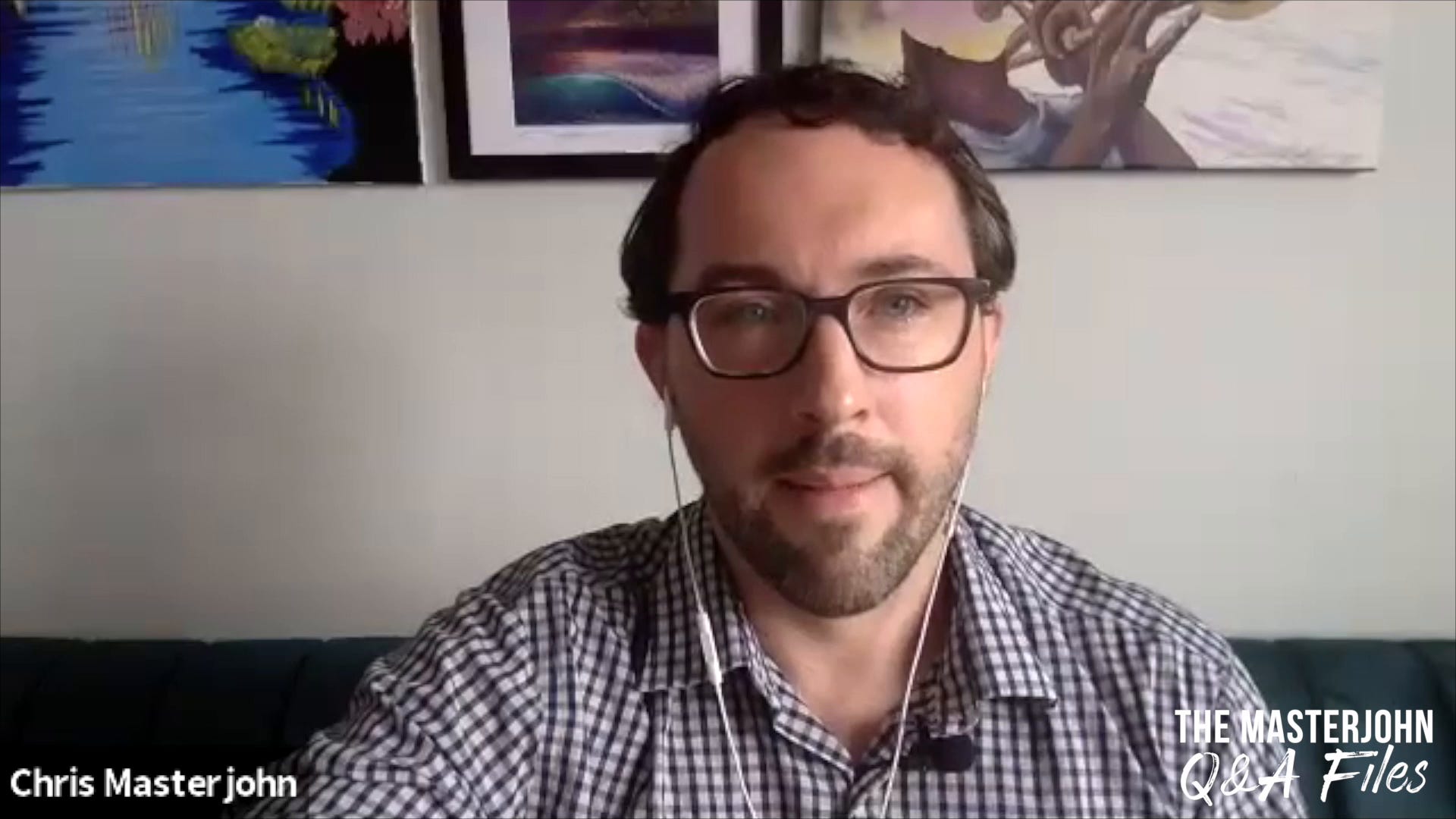 120: Why are medium-chain fatty acids ketogenic even in the presence of carbs?
Masterjohn Q&A Files Episode 120
Introduction
Question: Why are medium-chain fatty acids ketogenic even in the presence of carbs?
It's all about the ratio. We know for a fact that MCT oil is ketogenic even in the presence of pasta, period, end of story. So, the question here is, biochemically, why is it happening? Well, they go into the mitochondria, even in the presence of insulin and a buildup of acetyl CoA over the incoming oxaloacetate. A high acetyl CoA-to-oxaloacetate ratio generates ketones.
So the question is that basically this question is why isn't there enough oxaloacetate? So generally insulin is going to favor the burning of carbs. And so generally when you have a large input of carbs, you have production of oxaloacetate, but the metabolic conditions are favoring you burning it for energy, not you producing oxaloacetate. And I think it's just a matter of the ratio and the speed at which things come in. And so if the MCTs are coming into the mitochondrion fast enough, and they're exceeding the rate at which oxaloacetate is produced, which is a likely scenario given that A, production of oxaloacetate from pyruvate is quantitatively minor anyway, and then B, in the presence of carbs stimulating insulin, you're going to get the pyruvate even more preferentially burned for energy.
This episode was cut from the original Q&A session that you can find here.
If you would like to be part of the next live Ask Me Anything About Nutrition, sign up for the CMJ Masterpass, which includes access to these live Zoom sessions, a private discussion group, premium features on all my content, and hundreds of dollars of exclusive discounts. You can sign up at https://chrismasterjohnphd.com/masterpass/ and use the code QANDA to get 10% off the membership for life.
There are two ways to discuss this episode:
Discuss it in The Masterpass FREE Forum, which is freely open to everyone, at https://chrismasterjohnphd.com/discuss 

If you're a Masterpass member, discuss it in the Masterpass Discussion Group, found in your dashboard.
DISCLAIMER: I have a PhD in Nutritional Sciences and my expertise is in performing and evaluating nutritional research. I am not a medical doctor and nothing herein is medical advice.
Listen to the Audio
I highly recommend watching the video above but you can also listen to the audio here:
Read the Transcript or Leave a Comment
Masterpass members have access to the transcript below.
Masterpass members can also read and leave comments below. Non-members can read and leave comments on the general podcast page.
Learn more about the Masterpass here.
This video is for paid subscribers