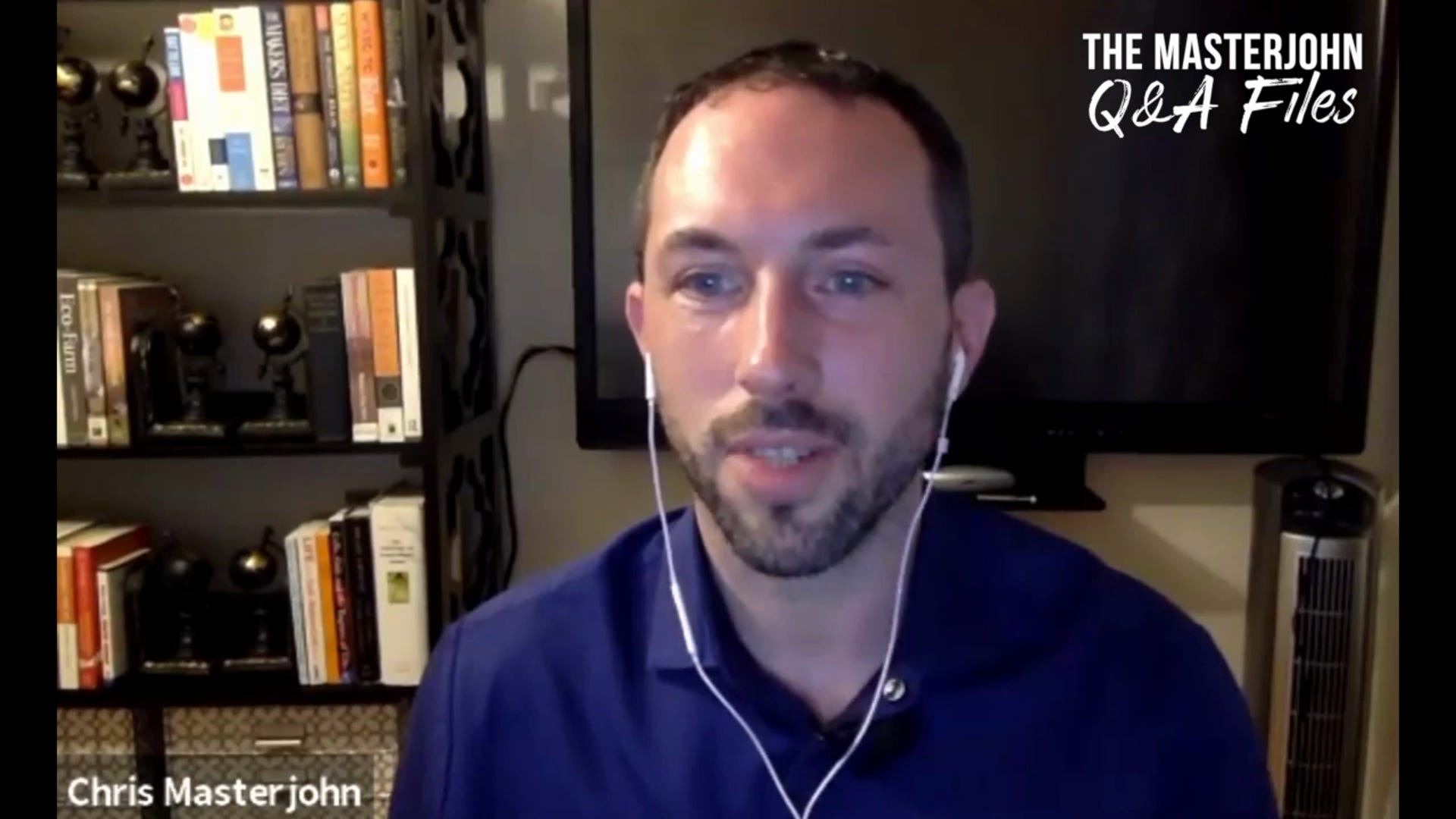 107: Should someone with low testosterone go back on testosterone replacement therapy or wait it out?
Masterjohn Q&A Files Episode 107
Introduction
Carrie: Men have luteinizing hormone just like women do. It comes from the brain. It's what stimulates the testes to make testosterone. If you have low LH, then I know it's a brain problem, not necessarily a testicular problem. If your LH is normal, it's not in the brain.
Chris: If the question is how long should he wait, waiting is probably not going to give you any more answers than it was giving you for the last five years. Waiting probably isn't going to raise your testosterone. If you have one measurement that it's 100 in the morning and 45 in the night, you don't really know if it's increasing, like maybe six months ago it was 50. If you wanted to wait, what I would do is do some follow-up testing to see if it's actually changing over time. But if it's been flattened out for five years, I don't think it's going anywhere. But if it's been going up ten nanograms per deciliter every three months for the last five years, then you probably could wait it out. But without knowing that, there's no data indicating that waiting is a good strategy here, it sounds like.
This Q&A can also be found as part of a much longer episode, here: 
If you would like to be part of the next live Ask Me Anything About Nutrition, sign up for the CMJ Masterpass, which includes access to these live Zoom sessions, premium features on all my content, and hundreds of dollars of exclusive discounts. You can sign up with a 10% lifetime discount here: https://chrismasterjohnphd.com/q&a
DISCLAIMER: I have a PhD in Nutritional Sciences and my expertise is in performing and evaluating nutritional research. I am not a medical doctor and nothing herein is medical advice.
PLEASE NOTE: As a result of the COVID-19 crisis and the time I am committing to staying on top of relevant research, as well as the high volume of questions I receive, it may take me extra time to respond to questions here. For an up-to-date list of where I respond to questions most quickly, please see the contact page on chrismasterjohnphd.com.
Listen to the Audio
I highly recommend watching the video above but you can also listen to the audio here:
Read the Transcript or Leave a Comment
Masterpass members have access to the transcript below.
Masterpass members can also read and leave comments below. Non-members can read and leave comments on the general podcast page.
Learn more about the Masterpass here.
This video is for paid subscribers